UPDATE-4-10-19 THE COVE RE-ZONING REQUEST HAS BEEN REMOVED FROM DISCUSSION AT THE APRIL 11TH PLANNING COMMISSION MEETING. UPDATES WILL BE PROVIDED WHEN AVAILABLE. 4-5-19 PLEASE MARK YOUR CALENDARS TO ATTEND The City Planning Commission meeting next Thursday April 11th at 6 p.m. at City Hall. A zoning change is being considered without any details made available to the pubic. This is a PUBLIC HEARING, come listen and if you wish to speak, please do so!
4-5-19 Following is the Petition for Review which was filed with the District Court this week. We are asking the Courts to review the City's actions in changing the General Plan Map. Click on the following to read the court filing.
4-5-19 Following is a letter resident Thomas Eckhardt submitted to the Editor of the St George News yesterday. Hopefully they will publish this.
Following is a letter I submitted to the Editor of the St George News this past Sunday. It has not yet been published. Our City leaders did not listen to their constituents and we need to work to find candidates to support in the fall election. If you or someone you know are willing to run, please forward their name and contact information so we can begin organizing a support effort.
Click on the 2 following links to read the letter and see the exhibits presented to our City Council last Friday regarding the developer who is proposing to build The Cove development. How can our City review this information and decide this individual is capable of developing a $300 million development…we have presented evidence of lack of experience by the developer, lack of financial responsibility, lack of information on the application, lack of substantiating and legal reasons why the current land use of single family should be changed. Are our City leaders listening? We will find out tomorrow night. PLEASE ATTEND! 6 P.M. FINE ARTS BUILDING.

Resident Lorry Miller wrote a letter to our City Council. Councilman Kevin Thomas responded and Lorry Miller responded. The letters are fascinating. Thank you to all who are sending letters. Click on the following to read the correspondence.
The Developer did not show up for the City Council meeting last night. He submitted a request to the City for a continuance because he did not have answers to the questions that have been raised. The Council granted the continuance. PLEASE MARK YOUR CALENDAR TO ATTEND THE NEXT CITY COUNCIL MEETING THURSDAY, MARCH 7TH AT 6 P.M. WE ANTICIPATE THE MEETING WILL BE HELD AT THE FINE ARTS BUILDING. IF IT IS TO BE HELD ELSEWHERE, I WILL LET YOU KNOW AS SOON AS I KNOW.
HURRICANE CITY COUNCIL TO VOTE ON THE PROPOSED WILD WEST DEVELOPMENT AT THE COVE THURSDAY, FEBRUARY 21ST AT 6 P.M. -Fine Arts Building PLEASE COME TO THE MEETING AND ONCE AGAIN ASK THEM TO "JUST SAY NO"!
We have received information that the Council may consider a continuance of this agenda item until March 7th, but we do not know that for certain.
Click on the following link to see the most recently published Letter to The Editor of the St George News.
https://www.stgeorgeutah.com/news/archive/2019/02/20/letter-to-the-editor-what-is-really-going-on-with-lost-trails-development-in-hurricane/
Resident Thomas Eckhardt wrote a letter to our Mayor which was published in the St George News. Click on the following link to read the letter. We hope our City leaders are reading, listening and researching the veracity of this project!
https://www.stgeorgeutah.com/news/archive/2019/02/17/lte-letter-to-hurricane-mayor-commissioner-statements-dont-accurately-represent-opposition-to-development/#.XGnkExplDmo
Story by Melissa Anderson, CEC, covering the City Council Meeting and Public hearing held February 7th.
PLEASE PLAN TO ATTEND THE HURRICANE CITY COUNCIL MEETING THURSDAY, FEBRUARY 7TH AT 6 P.M. FINE ARTS BUILDING 92 S 100 W

The Planning Commission discussed our Public Hearing and their thoughts about the petitions we presented. We find their comments disturbing, disrespectful and offensive. Start listening at about 1:31 on this first recording and then continue to the next one.
THE PLANNING COMMISSION VOTED 5-3 AGAINST PERMITTING THE ZONE CHANGE, BUT THE CITY COUNCIL CAN OVERTURN THEIR DECISION, YOUR PRESENCE AND VOICE AT THE UPCOMING MEETING IS ESSENTIAL!
Following is a link to the story in today's paper from the Developer's prospective of the proposed Wild West town. I don't know about you, but nothing in this story makes me feel any better…it simply confirms what we have been saying.
https://www.stgeorgeutah.com/news/archive/2019/01/09/mkh-developer-says-hes-sensitive-to-hurricane-residents-concerns-about-proposed-old-west-town/#.XDZ4jFVKjb0
1-8-19 We are getting press coverage. Our story was front and center in the St George News today and Channel 4 came and did an interview which will be aired tonight on channel 4 during the 6 o clock news. The notes I prepared and used for the interview are in the following PDF. Who knows how much air time we will get, but some is better than none! Keep talking to your friends and neighbors and PLEASE support our legal fund if you can by sending a donation to Sky Mountain HOA 985 N 2600 W Hurricane UT and note "Legal Fund" in the memo.
IT IS VITAL THAT WE PACK THE CITY HALL ON THURSDAY, JANUARY 10TH AT 6 P.M. TO LET THEM KNOW WE DON'T WANT THIS PROJECT IN OUR BACKYARD!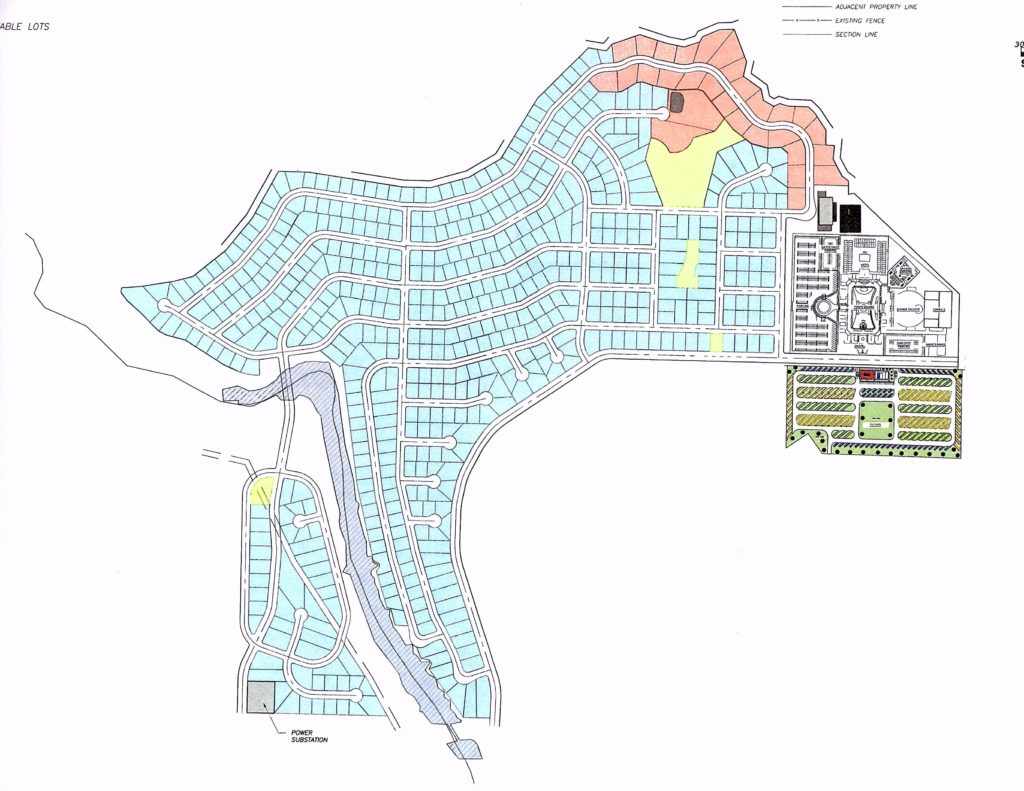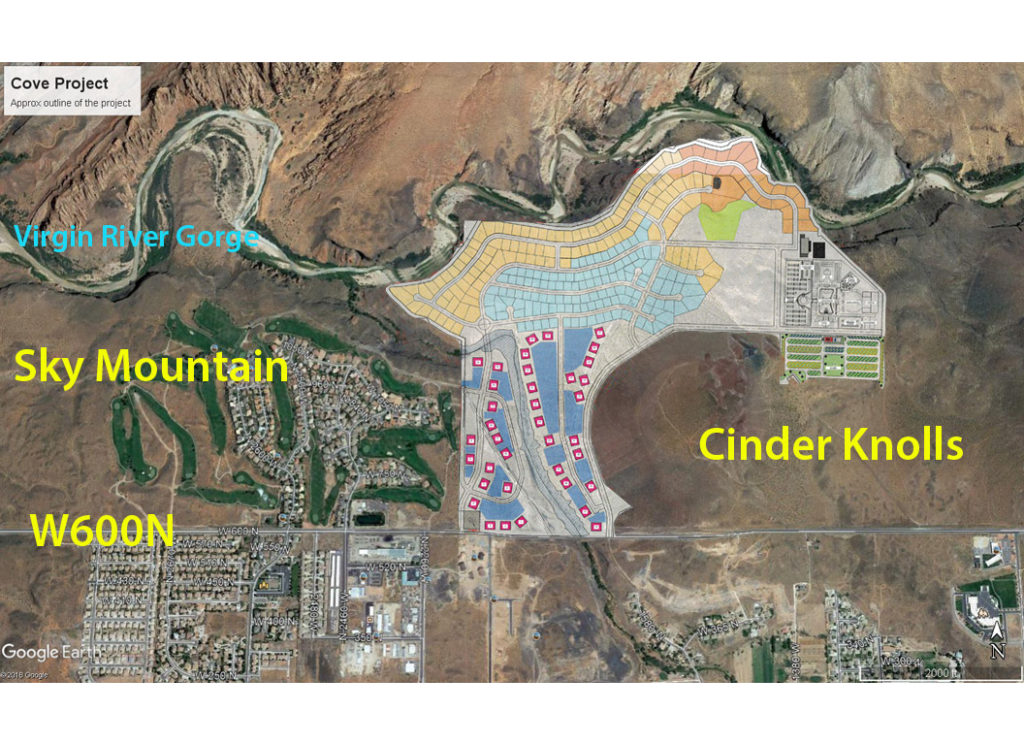 Sky Mountain has retained legal counsel to help fight the proposed zoning change which would allow this commercial development. If you can donate funds, please send a check payable to Sky Mountain HOA , 985 N 2600 W, Hurricane, UT 84737. Please write "LEGAL FUND" in the memo. Any unused funds will be returned in a pro-rated portion.
Read through the general plan. This proposed development does not coincide with many of the City's principals. The four main things the City is supposed to consider before changing zoning are: REQUIRED CONSIDERATIONS TO APPROVE A LAND USE MAP AMENDMENT. When approving a Land Use Map amendment the following factors should be considered by the Planning Commission and City Council
:1. Whether the proposed amendment is consistent with the Goals, Objectives and Policies of the City's General Plan;
2. Whether the proposed amendment will have a negative affect on other elements of the General Plan(transportation, environment, public facilities, housing, parks and open space, economics, etc.)
3. Whether the proposed amendment is harmonious with the overall character of existing or planned development in the vicinity of the subject property; and
4. The adequacy of facilities and services intended to serve the subject property, including, but not limited to roadways, parks and recreation facilities, police and fire protection, schools, storm water drainage systems, water supplies, and waste water and refuse collection.